Listed below are all of the medical services that are available in our clinic.
IMG CLINIC HOLIDAY HOURS!
In observance to Independence Day our clinic will be CLOSED.

Thursday, July 4th, 2019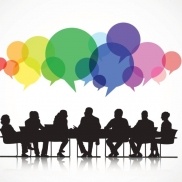 Workers' Compensation & Safety Luncheon
Come join us at our Monthly Workers' Compensation and Safety Luncheon!
Next Luncheon
Date: To Be Determined
Time: 12:00pm - 1:30pm
Location: Round Table Pizza - In the Food Maxx Shopping Center (Broadway & McCoy Street)
Lunch: Pizza & Salads
Guest Speaker: To Be Determined
Topic: To Be Determined
Round Table Meeting - Your questions and comments matter!
Due to limited seating!
You must RSVP with Eric Palacios at epalacios@imgsmv.com.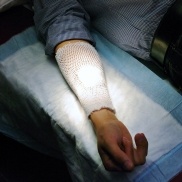 Treatment of Acute Injuries
Immediate treatment of work-related injuries/illness such as:
chemical exposures
lacerations
fractures
sprains
burns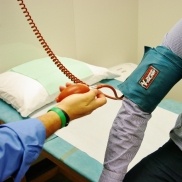 Physical/Post Hire Examination & Evaluation
Pre-employment and annual examinations
Commercial Drivers License - DOT Exam
Return to work evaluations - assessment of employee's physical capacity to safely perform duties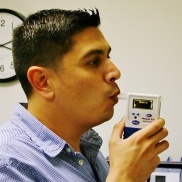 Comprehensive Drug Testing
24/7 post accident/incident drug & alcohol testing
DOT and Non-DOT drug & alcohol testing
Expanded testing for all drugs of abuse
Medical Review Officer (MRO) services
Breath Alcohol Testing with (BAT & EBT) certified staff
Collection site for urine drug screening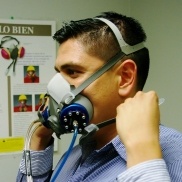 Occupational Health Monitoring
Cholinesterase testing for pesticide applicators
HAZMAT physicals with heavy metals testing
Respirator Mask Fit testing (Qualitative & Quantitative)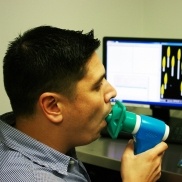 Pulmonary Function Testing
Evaluation of the respiratory system including patient history, physical examination, chest x-ray examination and pulmonary function testing.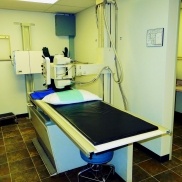 Diagnostic X-Ray
Our clinic has the technology for rapid diagnosis without any delay.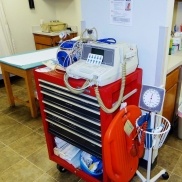 Electrocardiogram (EKG) Innoculations & Immunizations
Hepatitis A & B, Flu Shots, TB Testing, Measles, Mumps, Rubella and Tetanus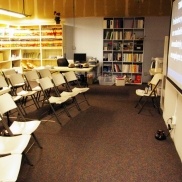 Health and Safety Supervisor Training
In compliance with Federal Highway Administration requiring all driver supervisors take a mandatory controlled substance and alcohol abuse training class.
OSHA 10 and 30 hour Certification Training Classes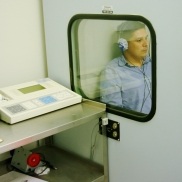 Hearing & Vision Screening
Comprehensive vision and audiometric hearing testing in a sound proof booth.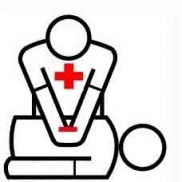 CPR and First Aid Training
In compliance with the American Red Cross, we offer a CPR and First Aid training class (On Site, English and Spanish)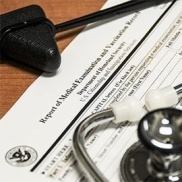 Immigration (INS) Medical Exams / Exámenes Médicos de Inmigración
The examination is required to establish that applicants who are requesting immigration benefits are not inadmissible to the United States on public health grounds.
Se requiere que el examen para establecer que los aspirantes que solicitan beneficios de inmigración no son inadmisibles a los Estados Unidos por motivos de salud pública.
Performed according HHS regulations / Realizado de acuerdo con las regulaciones del HHS
Tuberculosis (TB) screening / Detección de la tuberculosis (TB)
Skin testing / prueba de la piel
Quantiferon Gold TB Blood Test / prueba de sangre
Chest X-ray / radiografía de pecho
Immunizations / Inmunizaciones
Influenza (Flu) / Influenza (Gripe)
MMR (Measles, Mumps and Rubella) / MMR (El sarampión, las paperas y la rubéola)
Varicella (Chicken Pox) / Varicela
Tdap (Tetanus and Whooping Cough) / El tétanos y la tos ferina
Hepatitis B / Hepatitis B
Hepatitis A / Hepatitis A
Physical Examination / Examen físico
INS Civil Surgeons / Cirujanos Civiles certificados
Bilingual Staff / personal bilingüe
I-693 form completion by designated civil surgeon / I-693 formulario sera finalizado por el cirujano civil
Form I-693 is used to report results of a medical examination to U.S. Citizenship and Immigration Services (USCIS)
Formulario I-693 se utiliza para informar los resultados de un examen médico al Servicio de Ciudadanía e Inmigración (USCIS)